Benjamin Law is a Brisbane-based writer and a frequent contributor to frankie, The Monthly, Qweekend and Good Weekend. He has written for over 50 Australian and international publications (including The Australian Financial Review, The Big Issue, Smith Journal, Sunday Life, Crikey and Travel and Leisure: South East Asia) and has been anthologised in The Best Australian Essays twice. His debut book The Family Law (2010) was shortlisted for Book of the Year at the Australian Book Industry Awards (ABIAs). Gaysia, his second book, is out now.
Photo: © 2012 Paul Harris
Latest News
SYDNEY | Gaysia Launch
26 September 2012
Midnight Shift, 85 Oxford Street, Darlinghurst
Launched by Emily Maguire! Full details here.

BRISBANE | Gaysia does Avid Reader (again)
26 October 2012
Avid Reader Bookshop, 193 Boundary Street, West End
For anyone who missed out on the first Brisbane launch, Avid Reader is holding a second event for Gaysia because they are very lovely and also want your money. This event will be different and involve photos. One of them may feature Benjamin's butt. Not even a joke.
Full details here.
---
Latest Work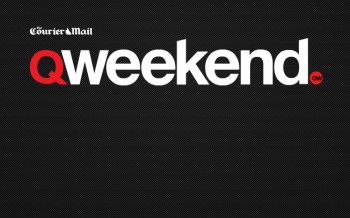 The Brisbane Entertainment Centre smells like bullshit tonight. Somehow, the amphitheatre has been transformed into what looks like indoor rodeo, complete with metal pens that hold nearly 60 live bulls. Up close, the bulls are massive, majestic beasts, all muscle, fat and—this can't be ignored—humungous genitals. Some bulls weigh 1000 kilograms, the weight of 10 obese men. There are bulls that are magnificently horned; others are pristine white and stare at you, god-like and knowing. Seeing them like this, you understand why the Hindus revere them.
The young men who have gathered here haven't come to worship these bulls, but…
---